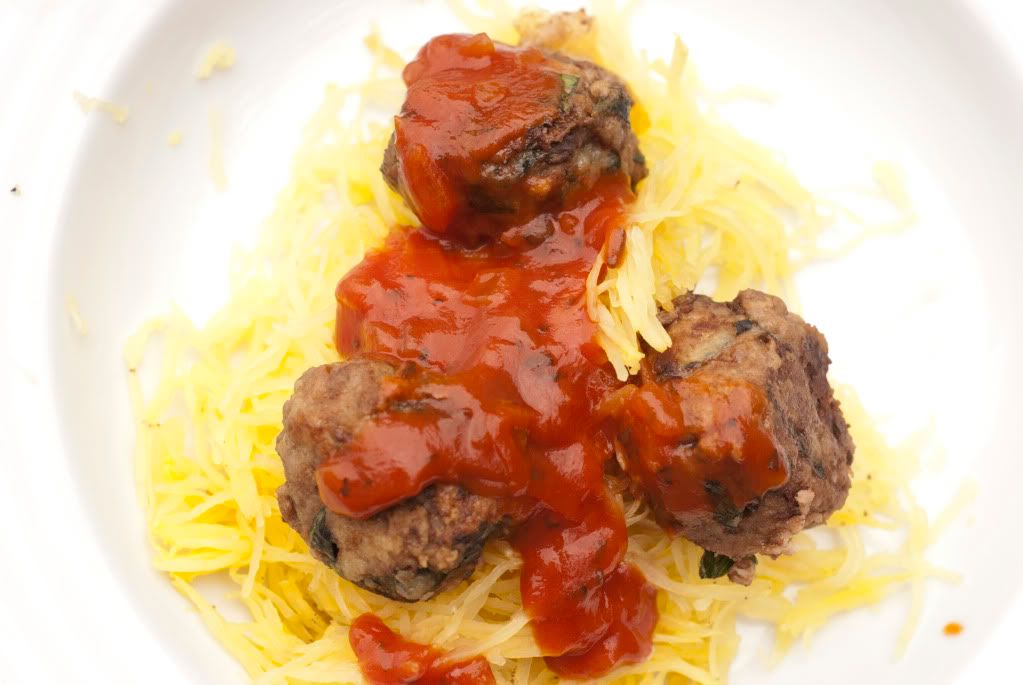 Ingredients

1 large spaghetti squash
olive oil, to taste
salt and pepper, to taste (optional)

Directions

1. To bake the squash, cut in half, scoop out the seeds, and lay open side up on a baking sheet.

2. Drizzle with olive oil, optional salt and pepper, and place in the oven at 400 degrees for about 45 minutes to an hour.
3. When the squash is done, use a fork and strip out the insides. It should be string-like, not too crunchy, but not a soft noodle.
Goes great with
Mozzarella Stuffed Meatballs
.
Serves 4.