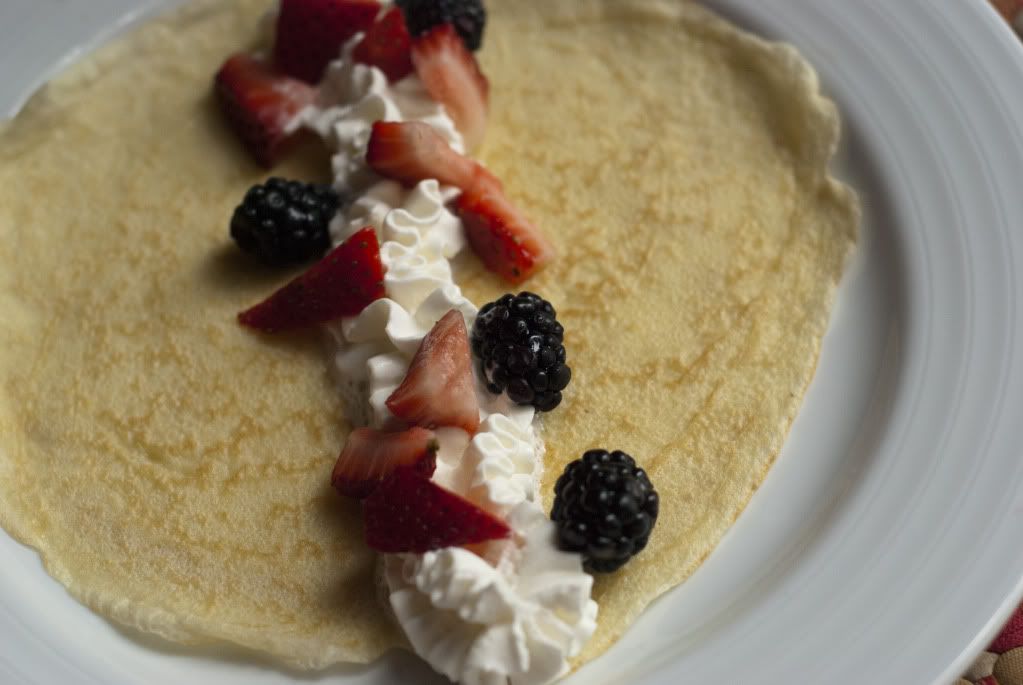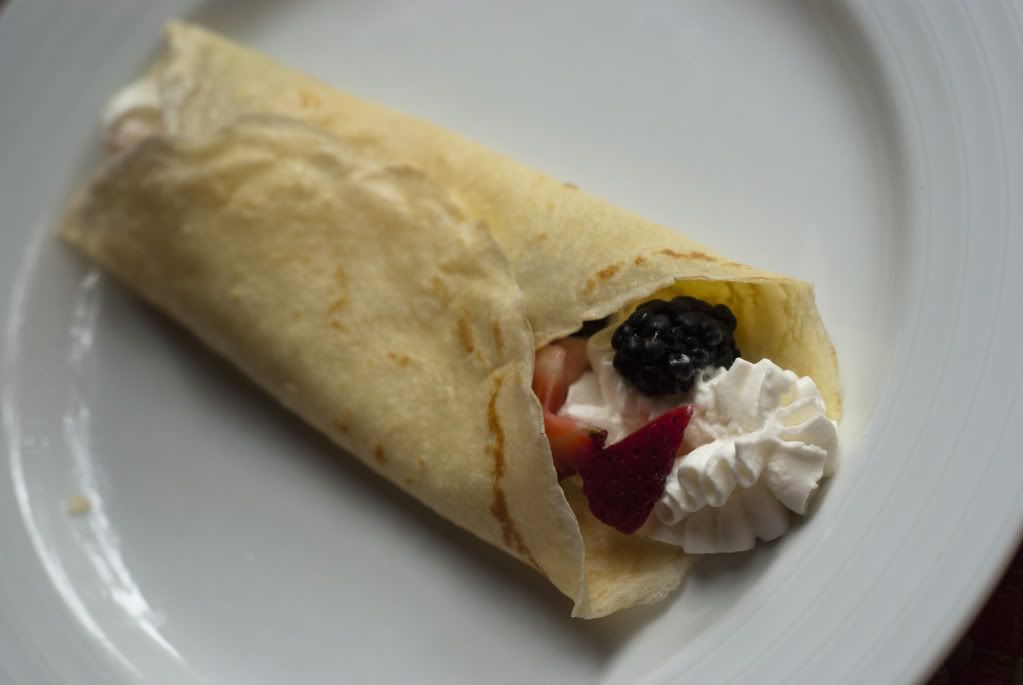 from Courty, scribbled on notebook paper in high school
Ingredients
3 eggs
1 cup unsifted all purpose flour
1/8 tsp. salt
1 cup milk
1/4 cup water
Directions
1. Beat eggs with fork. Pour into a blender. Add flour and salt, beating until smooth. Add milk and water, blend.
2. Grease preheated crepe pan (Pam). Apply a small amount of batter to lightly coat the pan. When it begins to bubble, flip over. Repeat, spray crepe pan between every few crepes.
Goes great with fresh fruit, yogurt, Nutella, peanut butter, syrup, powdered sugar or just about anything else you can imagine.
(My favorite- Nutella, banana, peanut butter, and cream.)