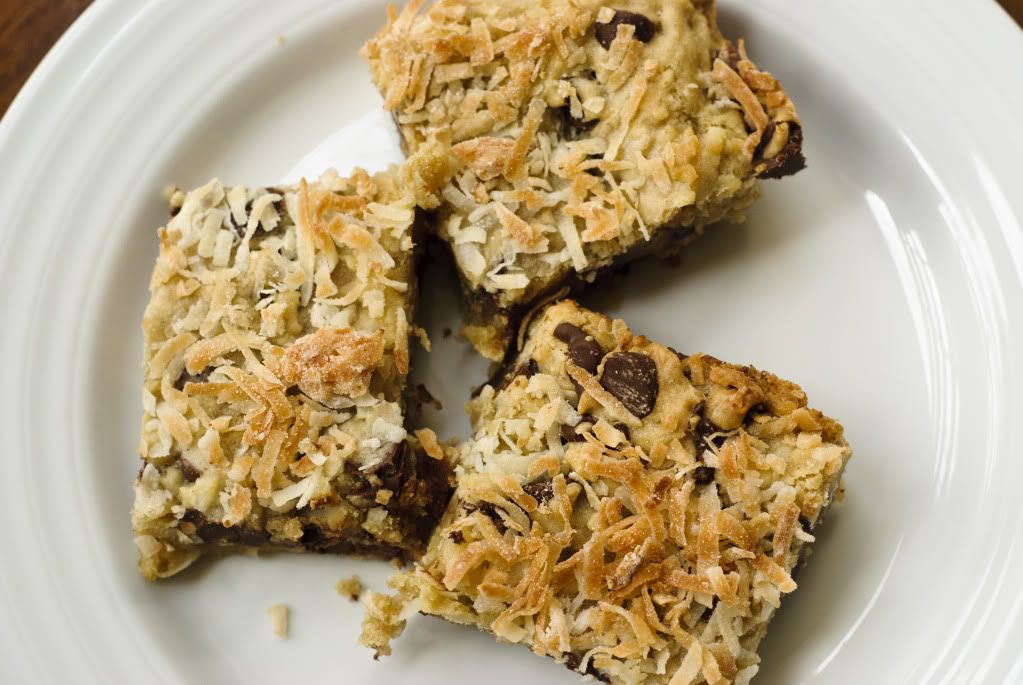 This might be the best sugar fix since chances are everything is in the cupboard and it takes less than 5 minutes to prepare. This might be the worst sugar fix because we ate the whole thing in 24 hours....
Ingredients
1 cup all-purpose flour
1/8 teaspoon salt
4 ounces unsalted butter, melted and cooled to room temperature
1 cup light brown sugar
1 large egg
1½ teaspoons vanilla extract
1 cup sweetened coconut flakes
1 cup chocolate chips or chunks
additional coconut-for sprinkling on the top of the bars
1. Preheat oven to 350°F. Spray an 8-inch square baking pan with cooking spray.
2. Combine the flour and salt; whisk and set to the side.
3. Stir together the melted butter and brown sugar until smooth and creamy; beat in egg and vanilla extract until well blended.
4. Slowly beat in the flour and salt mixture until just blended. Next, stir in the coconut and chocolate chips. Scrape the batter into the pan. Make sure the batter is spread evenly, smooth with a spatula. Sprinkle extra coconut on top of the bars.
5. Bake for 25-30 minutes, or until set in the center but still soft. Do not overbake the bars. Let cool slightly before serving. Cut the bars into squares.