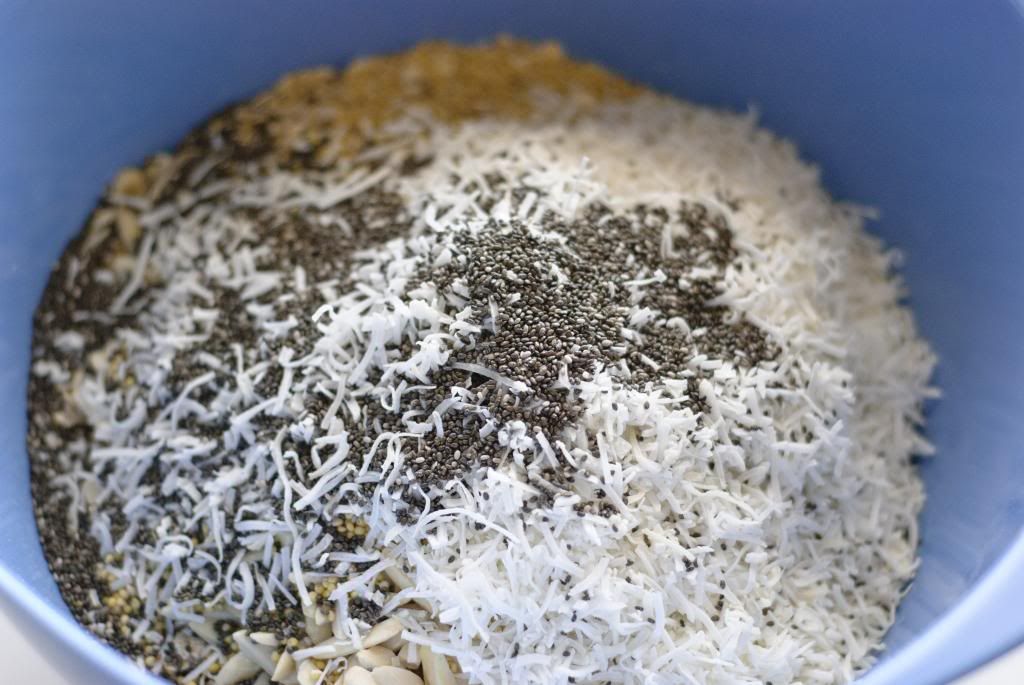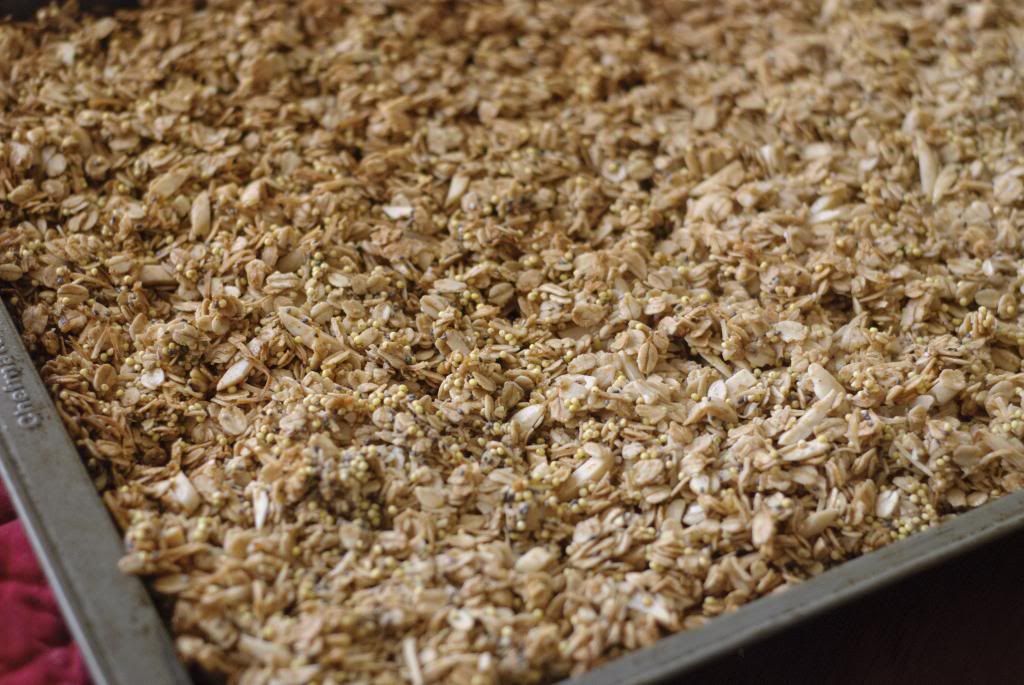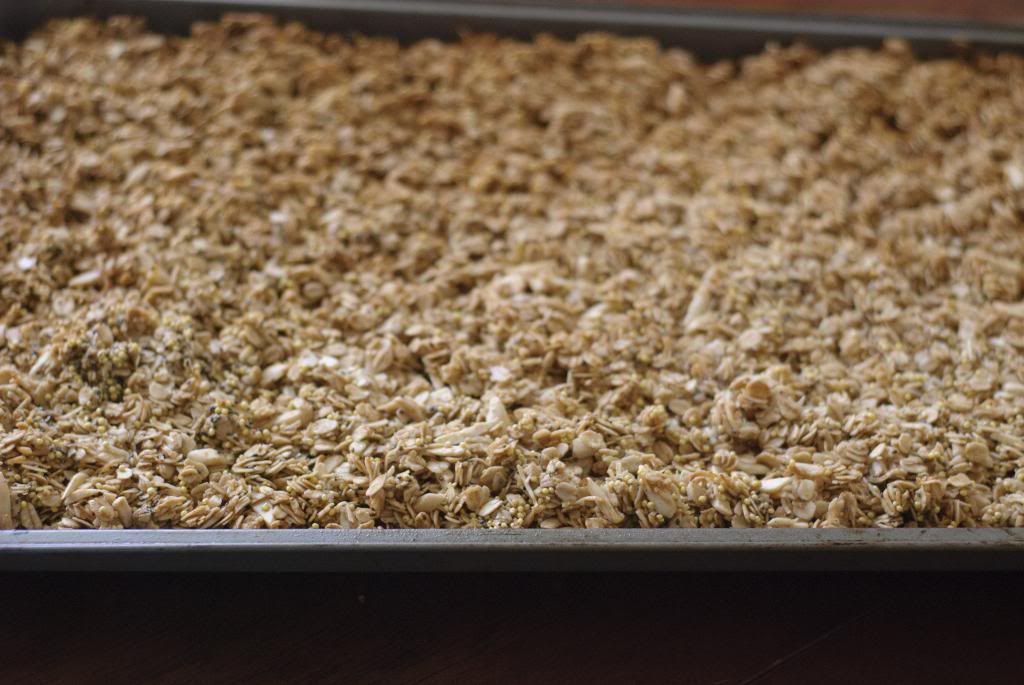 Recipe from Shari Goodman
We have been enjoying this recipe for a while! We love it with a splash of almond milk or with yogurt and berries. It is my kind of recipe where you can add a bit more or a bit less and eyeball what you're adding in. I usually add extra almonds because I love the crunch.
Ingredients
5 cups rolled oats
1 cup slivered almonds
1 tsp cinnamon
1 tsp kosher salt
1/2 cup millet
1 cup unsweetened shredded coconut
2 Tbsp. chia seeds
1 cup honey
3/4 cup coconut oil
1 tsp vanilla extract
1/4 tsp almond extract
Directions
Mix the dry ingredients (rolled oats through chia seeds) together in a large bowl. Melt together honey and oil, then add vanilla and almond extract. Stir honey mixture into the dry ingredients. Bake for 25-30 minutes at 325 on jelly roll pans lined with parchment paper, stirring every 5 minutes or so. Remove from oven and allow to cool. (Granola will continue to harden as it cools.) Store in airtight container.